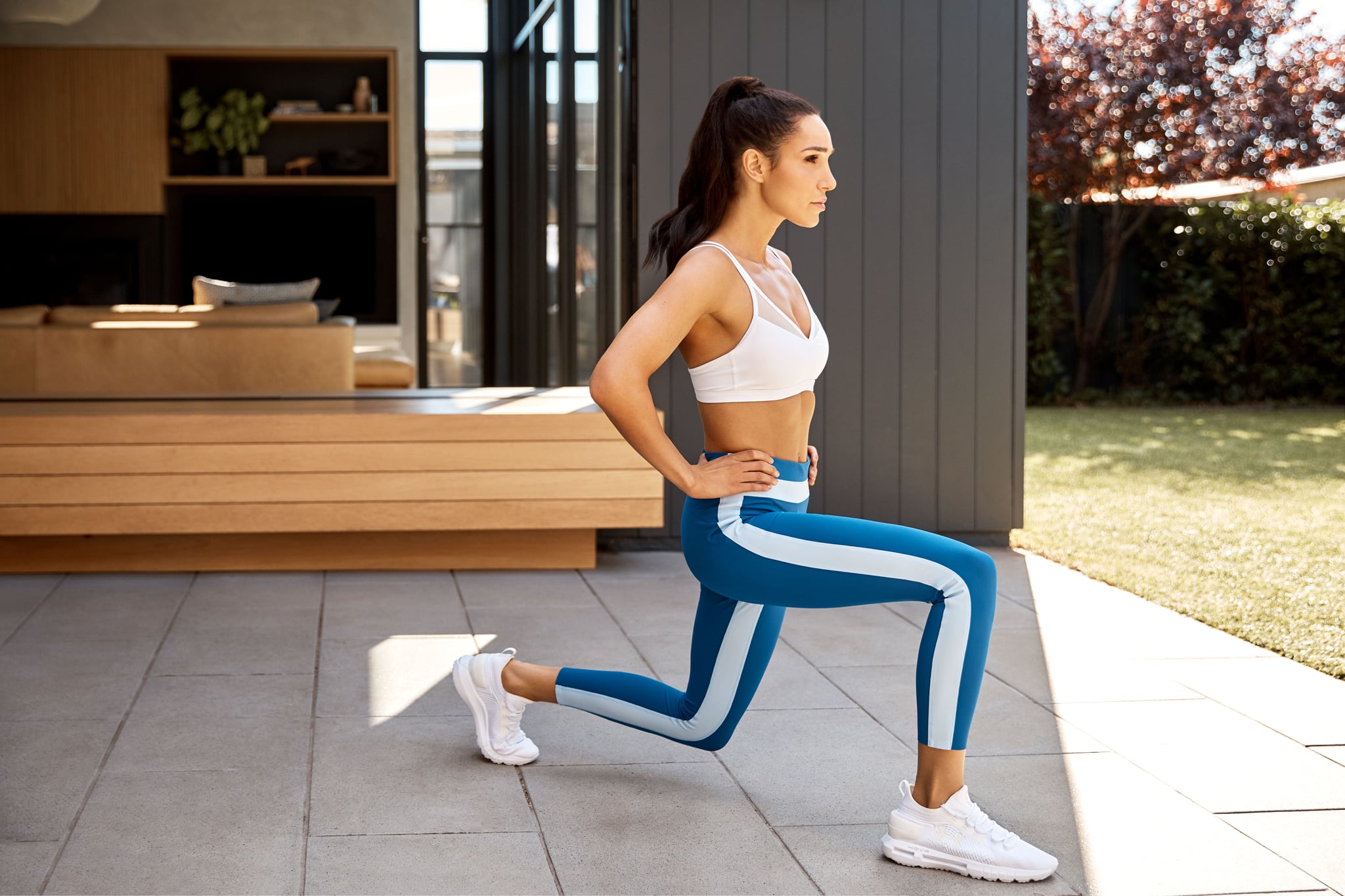 With so many of us self-isolating right now due to COVID-19, it's no surprise so many women are looking for ways to keep active while at home. I know it can be tough to establish a new fitness routine and keep motivated when so much is changing, so I want to share with you how I've set myself up to workout successfully from home to keep fit and stay on track.
1. Set Up a Dedicated Workout Space
If you're used to working out in a gym or training studio, you will need to make some adjustments to create the right kind of space at home to exercise in. To help with this transition, I suggest setting up a dedicated area for your workouts with all the equipment you need like a yoga mat, towel, water bottle and place your equipment in easy reach. The style of training you do will also determine the space you need for your home workouts. If you're doing strength training at home with lots of equipment, you'll need a lot more space than if you're doing a cardio HIIT workout like BBG, which doesn't require much equipment, so keep this in mind when choosing your new space. If you don't have the space at home to do this, try keeping everything in one place so that you can easily access your workout gear and quickly get set up before each workout.
2. Invest in Versatile Equipment
You don't need to spend a lot of money to create a decent home gym. Instead of buying lots of brand new gym equipment, I recommend investing in several key pieces of equipment like dumbbells, a recovery band and a skipping rope. These basic items will allow you to do many different kinds of exercises and help create variety in your day-to-day workouts. For example, dumbbells can be used to add more intensity to just about any upper-body or legs exercises. A recovery band is great for creating resistance for upper-body and arm exercises, and a skipping rope will give you a killer full-body, high-intensity workout.
3. Get Creative With Household Items
If you find that you don't have access to equipment or are struggling to get your hands on particular items, try substituting household items for gym equipment, like using full water bottles or canned food as a replacement for dumbbells. A sturdy chair is also a great replacement for a bench or box. Look around your house and get creative!
4. Maintain Focus by Setting a Fitness Goal
Setting a goal will give you a clear focus, help you to measure progress and maintain motivation — something that we can all benefit from right now! When you set a fitness goal, make sure it's specific, measurable and time-bound. I also recommend breaking down your overarching goal into smaller actions, so it doesn't get overly complicated and you don't start to feel overwhelmed. So for example, rather than setting a goal like 'I want to be fit', try 'I want to do ten burpees within a month'. Once you've set your goal and clarify the steps to get there, you'll be surprised how quickly you'll be able to achieve it by spending a couple of minutes each day working towards your goal!
Image Source: Kayla Itsines